Located in Buffalo, NY. May be willing to meet in Ontario.
Sold my e30 (e36 m3 suspension) so I don't need these anymore.
Staggered M Contours, 17x7.5 up front 17x8.5 in back. 235/40/17 Goodyear Eagle F1 tires all around. No plugs, TONS OF TREAD. Only used ~800 miles.
$350 for just the wheels
$375 for just the tires
$650 for wheels and tires
have new BMW center caps & roundels available, $35 with purchase of wheels
(All prices are USD).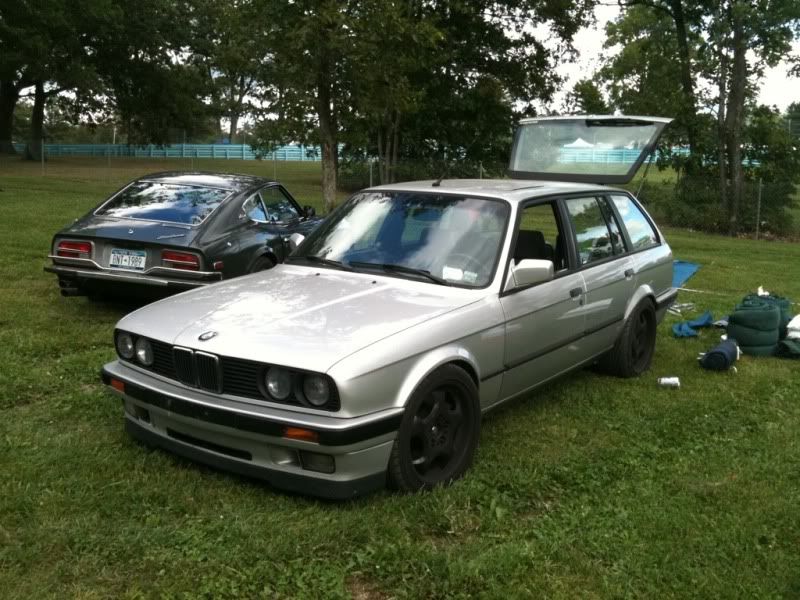 (dirty in pic, sorry).