I will be parting out an e28 535is which has 150,000Km (original) on it. I bought the car for the 5 speed tranny for my e34 m30 motor swap.
The car has been parked for about 2 1/2 years now. Everything will be up for sale except the tranny and passenger seat which will be used for my racing simulator
Two front doors has some rust in front and the passenger side fender was hit.
You can contact me at
turboready@vif.com
for more info.
Thanks,
Raphael.
__________________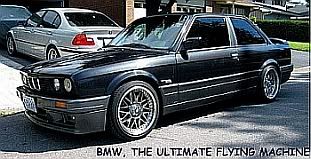 SPEED AND POWER IS NOTHING WITHOUT CONTROL,
THANK HITLER, BMW HAS ALL THREE