I got a set of 205/55R16 Pirelli Winter Snow Sport tires.
I can no longer use them cus i got big brakes on and i need 17inch rims just to clear them. These tires has been baged and stored in my garage since last season.
Tons of Tread life left. Comes with BMW Hubcaps.
Asking cash 300/OBO
_________________________________________
Full front and back E46 328i brakes for sale!
Switched to big brake kit, need these gone, taking up space in garage. If you have a older model and want a braking power upgrade or just need replacements, you've found them. These have been on the car for alittle over 110,xxxkm. (No rotors and left over pads :/ )
i dont know how much they are worth...but i guess 250/OBO.
___________________________________________
Last up, complete E46 sedan Rear lights.
Stored these after i got new smoked LED ones. if anyone rebuilding or has broken lights; these are perfect replacements, all water seals are tight and very good condition.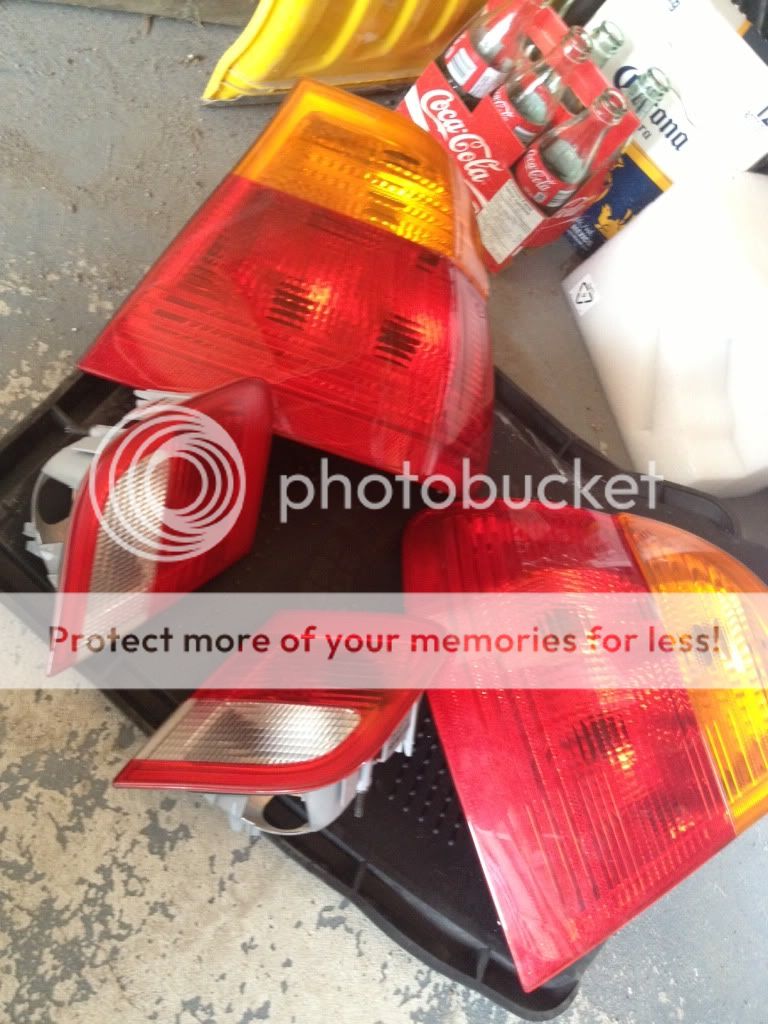 100 bucks takes em.
All parts are OEM.
Tires were from Town and Contry BMW Markham.
Looking for quick sale; need the cash.
PM me here or call/txt 416-602-0710
Cheers, hope your ready for winter...i need to find my self a beater.
Kijiji link: Please follow forum price~
http://toronto.kijiji.ca/c-ViewAd?Ad...5-485fffff77db