So I have a set of old cabinets in my garage for blasting tunes when I'm raging on my E30. I got them from a friend for free but the mid-range speakers were blown. Originally I had gutted the speaker cage and cut it to fit a small shitty computer speaker I happened to have lying around...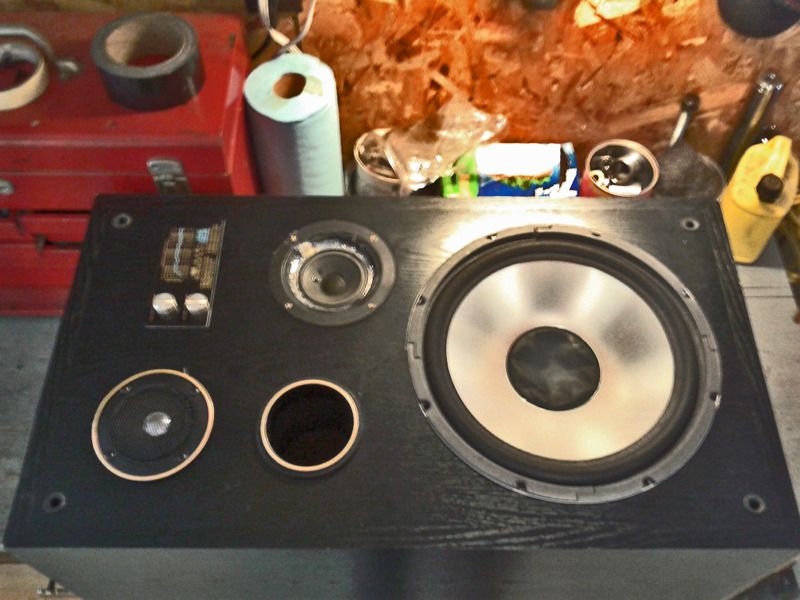 However, I recently upgraded the rear speakers in my E30 which left me with a set of original premium speakers. Should be a nice upgrade...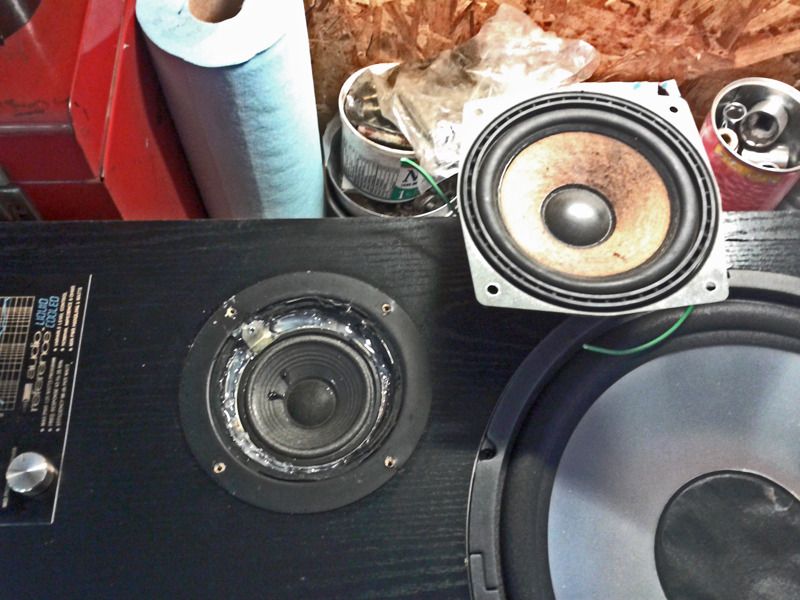 I opened up the hole to 5.25" with a jig saw and I snipped the wire that was part of the cross over coil just for good measure and attached the leads directly to the inputs going to the speaker coil...
Great success! The mid range is fuller now and the speakers aren't as treble heavy.