Hey everyone im James Very new to the forum, Just picked up another bmw.
Live in St.Pete Florida.
Here was my first Step into the Bmw world was a 95 m3 , Sat in a old guys garage for a few years, when i got it water pump was shot & timing guides were toast. Picked the car up for 3500$ though so i had no complaints. Ended up doing the money shift & blowing the motor sold the Car with the blown motor for 2300$
First day it came home & of course it got a bath.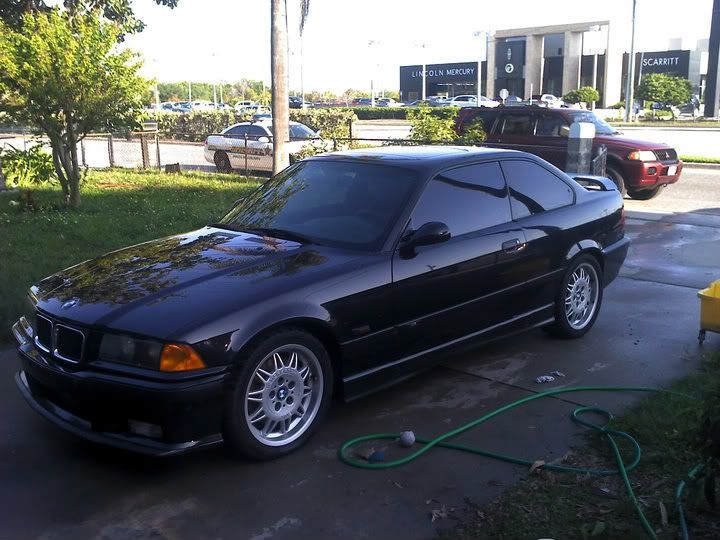 & then with some OEM style 5's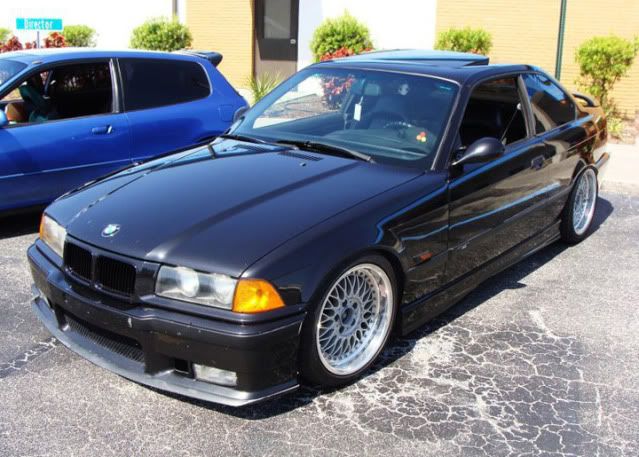 And the current :Alpine 85 325e
Picked it up from a local guy who owns his own shop it was his old auto-x, Picked it up for the hella deal of 1500$
Mods :
IE stage 3 lowering springs
IE Front & Rear Lower Sway bars
IE Front & Rear Upper strut bars
IE Race camber plates
IE Rear shock Reinforcement Plates
Bilstein Sport shocks
Adjustable End links
Stainless Brake lines
Slotted rotors
Aftermarket Header
Aftermarket Exhaust
Plastic Bumper conversion
4.10 Lsd Diff "the highway drive home sucked with the low reving ETA"
Varrstoen T1 16x8 +25 with 5mm spacers