Have a set of 4 17x8 BBS RC90 2 piece wheels that i recently refinished. Ceneters are painted black and cleared. Also have the Chrome RS style lug nut cover. If buyer wanted i could aslo hydrocoat the centers Carbon Fiber for a little extra $$$. Tires are miss matched but have good tread.
$1200 SHIPPED! Would trade for a set of LM Reps or possibly other wheels that have atleast a 9" rears.
All the bolts are there now this was just when they were getting put back together.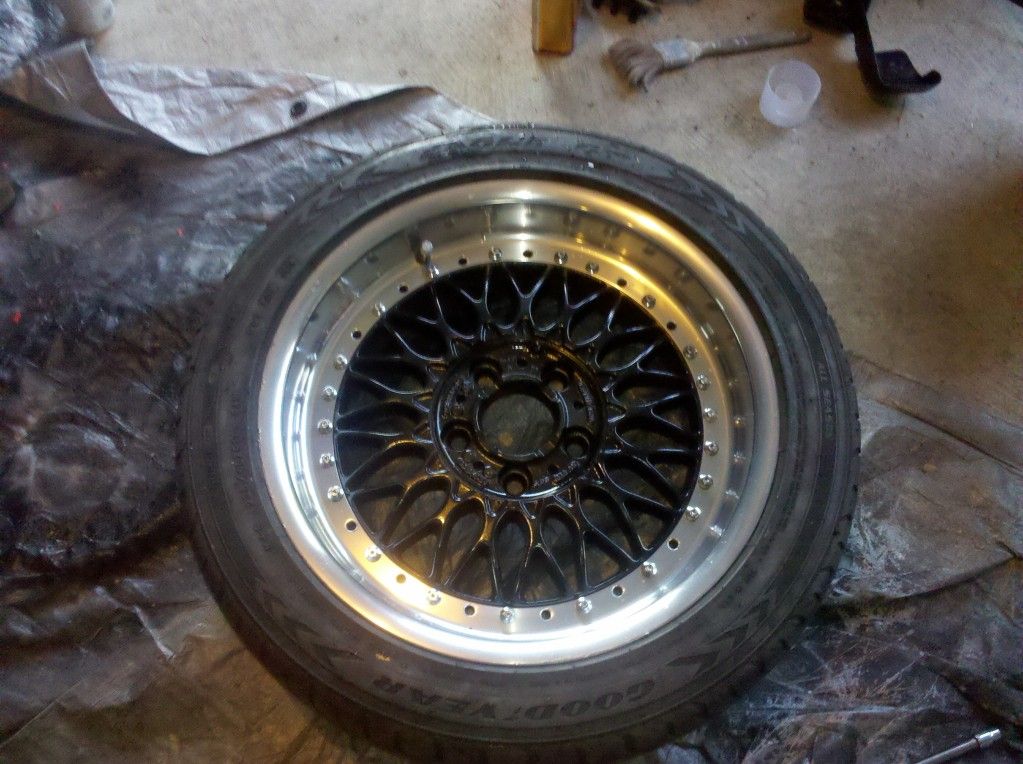 Located in Virginia Beach, VA.