Selling my Staggered 5x120 Powdercoated Matt black rims. Used on my e46 - sat flush with the fenders front and rear, the matt black looked pretty badass and I got compliamented many times. Can be used on e46 M3 but rears need spacers. Probably would fit e90 but you'd need spacers too. Wheels are true and straight, absolutly no bends or cracks. Had them balanced without problems, and had these wheels at 210km/hr without the slightest vibration.
Please dont ask about offsets and width, or if they would fit your car lol I'm not too knowledgeable in the wheels fleild. Best thing would be for you to see them. All I can tell you is I used 235 - 35/19 and 265 - 30/19 and they sat perfect on the wheels, not stretched.
The bad - On two rims, there is slight chipping of the powder coat. I touched it up and when the wheels are on the car, its barely noticeable. AND NO TIRES. The tires currently on them are as good as done.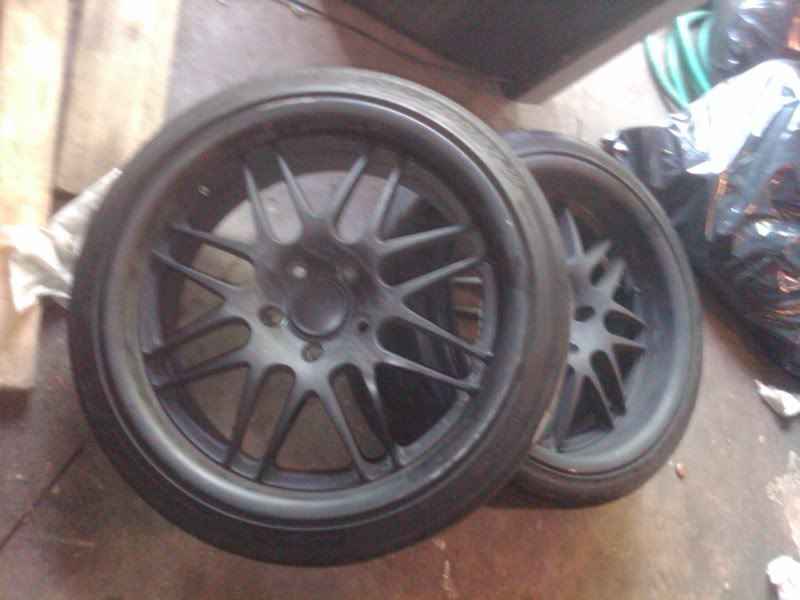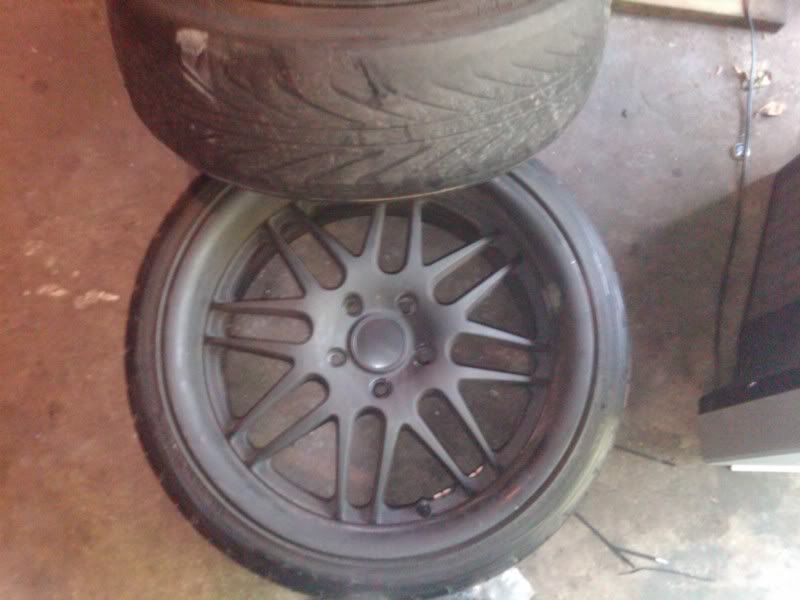 Make me an REASONABLE offer and I'll sell them but, I REALLY WANT TO TRADE FOR 18' ZHP rims - may add cash but thats to be decided on. Or at least a decend set of 18s'.
Pictures are old and rims are when I took them off before winter so their dirty. I can send you better pictures on request. Best way to contact me is through email or text message.
RafalSzewczyk@telus.blackberry.net
647 207 3763
Thanks for your time!