For sale: Falken Hanabi 15x7, on 205/50-15 Toyo RA1, tires always stored indoors, both me and previous owner
one of the lightest 15x7 wheels you can get, at 11.5 lbs CAST, 4x100 +42 in silver.
Will come with all 4 centercaps, or ill probably just toss em as they are in bad shape
no curb rash, just dirty, I will do what I can to clean em for you
205/50-15 RA1, 2 with about 30% tread, 2 with about 20% tread
Tire manufactured date 4404, far from new, but certainly for the remaining tread, someone can do at least another day at mosport with these if not more. I ran these the entire season track only, never street driven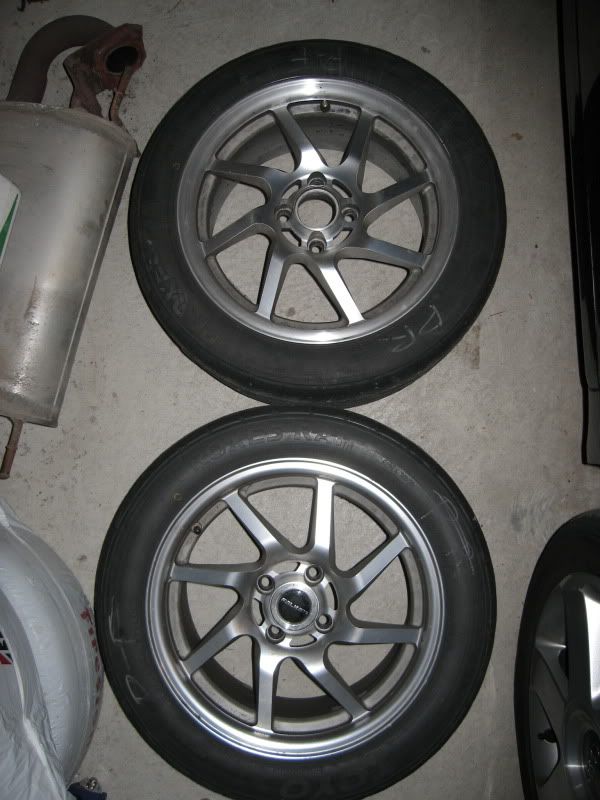 ASKING 600 OBO, looking to sell ASAP so i can get my new wheels...
I got images of the tires too
3x both lines still visible
1x inside line is almost gone