Alright guys i know my way around normaly asperated engines and cars in gerneral. but when it comes to f/i im pretty clueless. so just a couple of questions about my new turbo.
So im wondering if i have to weld on a flange to the exhaust part of the turbo ??? if not what kind of bracket blots onto it?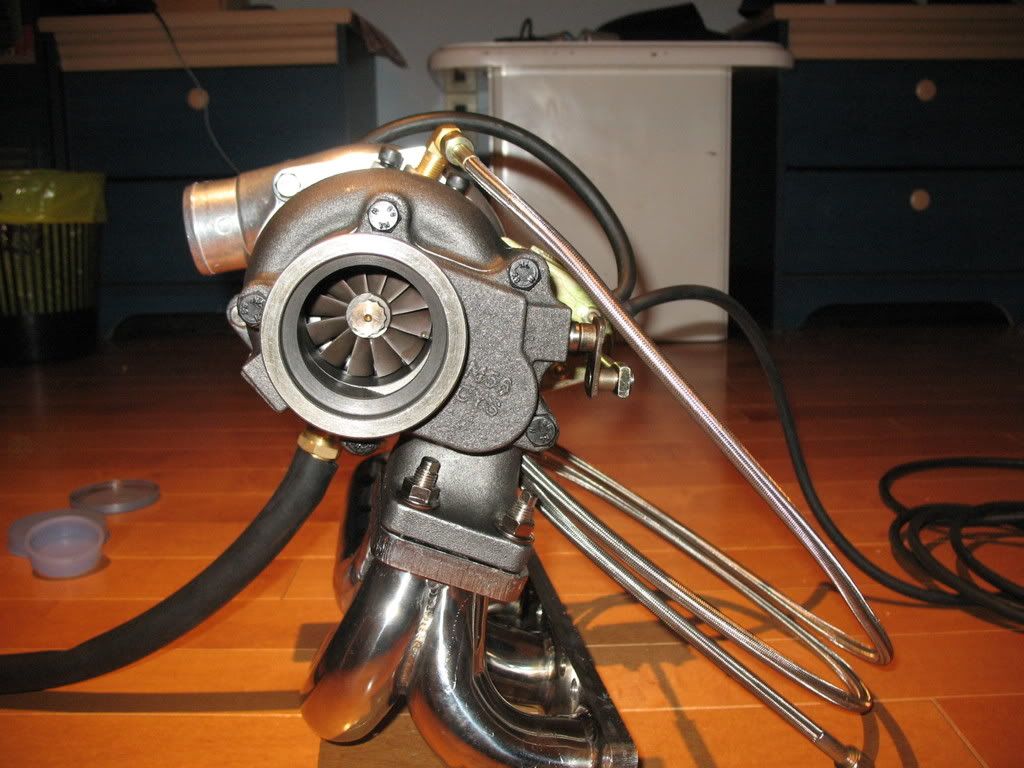 Also the oil feed line is the larger one right ? and comes through the top of the turbo, and the oil return is the small steel briaded line right ?
lastly what kind of vacume line, and were does it go ? (the one closer to the exhaust turbine)
thanks again for your help
-Jakub